Cyclists do not only ride their bikes for fitness… the wind on their face, the breathtaking view when biking in the country, the warmth of the sun on their backs are all to good reasons why most cyclists do what they do.
Gifts for cycling enthusiasts? I have them here. These cyclist gift ideas will make the recipient happy, whether it is their birthday, Christmas or just because you remembered them.
Looking for cycling gifts for bicycle riders like your friend? Here are some ideas!
Cycling Gifts for Men
Is that bike enthusiast of yours a man? Here are some great cycling presents your can give a man: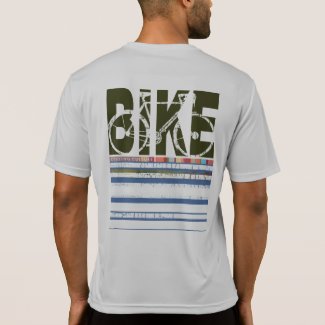 Cycling Shirt (With Large Print at the Back) for Men
Bike Chain Cuff Links
Bike Chain Bracelet
Cycling Gifts for Women
Women should not miss out on these fun cycling gifts too! Here are some ideas for presents for the ladies:
Dog and Squirrel Biking Shirt
Bike Infinity Bracelet
Bike Earrings
Useful Gifts for Cycling Enthusiasts
Here are some gift ideas that a cycling enthusiast can use whenever he goes to ride on his bicycle:
Bicycle Rack
Smartphone Armband
Glowing Vest
Bicycle-Themed Gifts
Here are other bike-themed gifts you can give as cycling gifts to anyone you like!
---