Because Easter is for the kids, why not buy some presents for your toddler girls on Easter? After they are done playing Easter egg hunt, you can give her a gift which will make this coming Easter memorable for her. After all, Easter is for the kids!
Here are some Easter gifts for toddler girls, age two to four years of age.
---
Pete the Cat: Big Easter Adventure
Check It Out
Pete the Cat books are perfect for toddler girls, around the age of three.Each page is colorfully illustrated and the text in each book is just right (around two to three sentences each) to keep toddlers challenged, but not too much. This is great to helping to enhance your little toddler girl's reading skills.
More Pete the Cat Books
Other Pete the Cat Books Make Great Easter Gifts for Toddler Girls, Too!
Here are other Pete the Cat Books you can give your girl:
Pete the Cat's Groovy Guide to Love
Pete the Cat: Rock On, Mom and Dad!
Pete the Cat: Old MacDonald Had a Farm
---
Pat the Bunny (Touch and Feel Book)
Check It Out
This is a great book for the toddler of two to three. The touch and feel book is very interactive, telling the child to feel parts of the book, developing her brain further. This works best if you read encourage your little girl to play along the instructions of the book.
---
Walking Easter Eggs
Check It Out
have you ever seen one of those paint-a-rock toys? This is something similar, but now you paint a toy egg. You get the egg and some paint in this package and your toddler girl can go crazy! You can aso help make an appealing egg character for extra bonding time.
---
Stacking and Nesting Easter Eggs
Check It Out
Have you seen those Matryoshka dolls from Russia? The dolls that can be nested inside each other? This Easter egg gift is similar, only... it is an egg! These nesting egg dolls also cutely stack to each other like a cool egg tiki. These eggs make perfect gifts not only for toddler girls but for toddler boys, too!
---
Egg-Laying Easter Chicken
Check It Out
Egg-themed toys make great Easter gifts for the children and this toy chicken lays eggs and sings while your toddler girl walks it. It also lights up which makes this quite a spectacle to see at night. If the chicken runs out of eggs, you can just the eggs it laid back inside this cute Easter toy!
---
Ballerina Bunny
Check It Out
How cute! This whimsical ballerina bunny is what any little girl would want. Girly and cute. Since bunnies are one of the evergreen mascots of Easter, then this makes a cute Easter gift for a toddler girl. This will probably become her most favorite toy!
---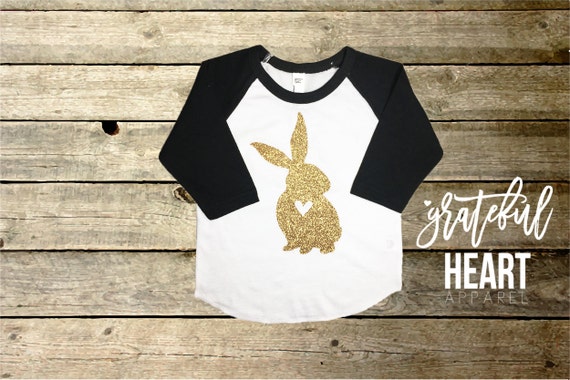 Sparkly Easter T-Shirt
Check It Out
This Easter t-shirt shows a glittery rabbit with a heart. This looks nice and will fit most toddlers. Super cute!
---