Your boy is almost done with adolescence! He learned about himself in the last few years and is starting to get comfortable in his own skin. He is too comfortable, sometimes, in fact. He will say what he wants to say and will do what he wants to do.
His interest in the opposite sex is even bigger and his choice of clothing is starting to mature a bit, too. Still, he is interested in tech and having fun. Also, he will not outgrow techy toys.
If he is going to have his 16th birthday or you just want to make your teenage guy happy, then you should check out this list of best gift ideas for 16 year old boys.
Get Him Cool Bedroom Gifts
Bedroom Gifts for 16 Year Old Boys
Justice League Poster
Potion Lamp
Super Mario Brothers Action Figures Set
Teenage boys love their den and will always do customization whenever possible. Teenagers like geeky, cool stuff like superhero posters, lamps or even action figures. Try the items I personally selected below.
You can also check out my list of video gaming stuff for a gamer's bedroom!
Pop Art Photo Decor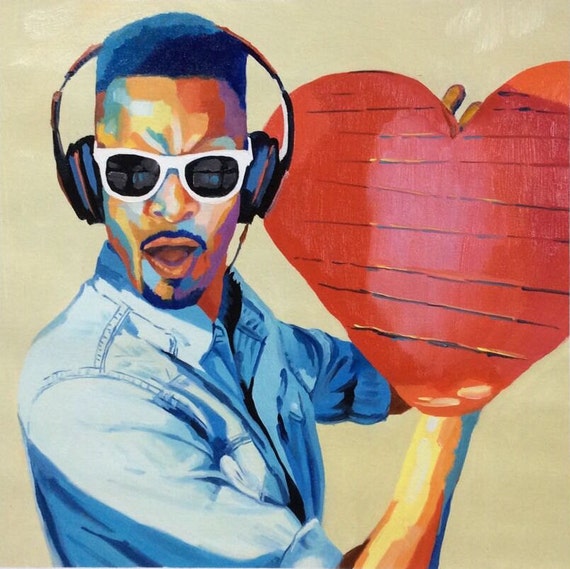 Sixteen year old guys can already appreciate art, so why not get him a cool retro pop art photo decor? You can have these personalized by having a picture of him (or his crush) done in the most colorful and stylish way possible.
Intricate Lego Building Sets
Lego Star Wars Millennium Falcon
Lego Cinema Palace
Lego Black Knight's Castle
His mind is sharp and critical. You can exercise his mind's creativity with these Lego building sets. His mind can already process these advanced building sets. These will neither be too hard nor too easy for him. The challenge will make seeing the built figure even more sweet.
Remote Controlled Toys
Awesome 16th Birthday Gift Ideas for Boys
Teenage guys are never too old for RC toys! Remote controlled toys just get bigger and more intricate as a young man gets older.
Why not get him a very powerful drone that records and takes HD videos and pictures? He will love flying it around the town to get some awesome aerial view of the place.
This LANDVO JJRC H8D is one awesome quad drone because it is not as expensive as the usual advanced drones but as nice and as awesome.

Gaming Accessories and Furniture Make Awesome Gifts for Teenage Boys
Bengoo Gaming Headset
Vizio LED TV
Beanbag Chair
Guys in their teens love video games. There is no denying that! make his video gaming hobby even better by getting him some video gaming accessories and furniture.
Get him a video gaming headset (he can use so he can experience the game audio at full), a new LCD TV (glorious new TV for console gaming) or a beanbag chair (something extremely comfy to sit on).
How About a Luxurious Gaming Chair?
You know what is the most glorious gaming accessory? A brand spanking new gaming chair. Something like the X-Rocker Gaming Chair.
This marvelous gaming chair has speakers that connect via Bluetooth to a console game, has an ergonomic seat for maximum comfort and it even swivels! This is not only made for gaming, though… he can use this while watching TV working on the PC or even just when lounging in his room! Plus, it looks so cool. Like what you see in video games.
He Will Love to Receive a High End Desktop Computer
Boys at this age drool for a lot of tech stuff, but the most common is the latest high-end PC. You can make his dream come true and get him a new high-end PC set. The PC set that you should get him should be capable of running the latest games, applications and let him surf the net smoothly.
Messenger Bags Look Nice on Young Teen Guys
Canvas Messenger Bag
Military Messenger Bag
Leather Messenger Bag
He is staring to outgrow backpacks! Get him a bit more mature to look at, like a messenger bag. It looks very nice to use whether he goes to school or just casually if he needs to bring a bag. Get messenger bags that are neutral colored, like black, brown or cream, so it will match any color in his wardrobe.
A Nice Polo Shirt and a Cool Pair of Jeans
He is becoming a man and his choice of wardrobe is starting to mature! Gone are the days of anime shirts and plain shorts and polo are starting to become his choices! Get him a nice crisp white or a cool light blue polo shirt, which goes which just about any type of pants. You can also throw in a nice pair of jeans. A man can never have too many of those.
How About a Cool Smartwatch?
Watches Make Cool Gifts for Teenage Boys
A man should also accessorize sometimes! A nice smart watch will trump any other watch when it comes with functionality. Smart watches also look nice on younger men.
Nice Smelling Cologne Will Boost His Confidence!
Very young men like him are very conscious on how he looks and smells, especially to the opposite sex. You can help him increase his confidence by getting him a nice smelling cologne.
I love the nice citrusy smell of Millionaire eau de Toilette. I used this when I was in college and my then girlfriend loved sniffing me when I wear it. I recommend this for young men like your teenage son.
A Punching Bag!
A Fine Fitness Present for Teenage Guys
Fitness and stress relief! A free standing punching bag in his room will definitely help him burn some baby fats and release the tension he feels whenever he has mood swings or is stressed at school or his part time job.
Oh, and for some more fitness gifts, you can check out my list of fitness gifts for teenage guys.
Outdoor Survival Tools
Gerber Multitool
Survival Knife
Lifestraw
Many teenage guys like to camp and to try the great outdoors. To aid him with this newfound hobby, you can get him a very cool multitool, a survival knife or this super cool Lifestraw, which filters any water into potable.
Unusual Tech Gift Ideas for 16 Year Old Boys
Musical Fountain Speakers
Bomb Alarm Clock
Smartphone-Controlled Airplane
You can also get him some offbeat and weird tech gifts, like these cool and entertaining musical fountain speakers, an alarm clock that looks like a bomb or this smartphone-controlled paper airplane!
Looking for More Gift Ideas for 16 Year Old Boys?
You can check my recent gifts for 15 year old boys and 14 year old boys. You can also check my music, stocking stuffers for teen boys and my edible stocking stuffers list.