Your relationship with your father-in-law can also have an impact on your marriage life, he stands as your second father which means that you have to honour, respect and appreciate his existence, not because you are now his daughter-in-law; but also he has raised your husband so well to the point that you have fallen in love with his greatness.
Being your second father, there are times you will run over to him to seek pieces of advice when your husband seems confused and unpredictable when situations come to worst. Show appreciation not only when you need him, he is old enough might as well provide him the things he never had a chance to buy for himself.
Here is the list of perfect gift ideas for the father of the groom. He deserves it.
Dart Board and Darts Set
Who would have thought that playing a dart set has its health advantages? It relieves stress by getting his mind off of work and it can improve his hand and eye coordination when playing dart set. This can also be his little toy with grandsons during his spare time to take a rest and enjoy the life that God has blessed him.
Modern Charcoal Grill
Make his dream to be the best chef over the weekend and watch him as he enjoys cooking on his new modern charcoal grill. This maybe the great chance on preventing them in ordering fast-food meals online that causes them too penny, the charcoal grill is more portable and can last for years.
A Manly Grooming Set
Give him something that can boost his self-confidence, a proper hygiene is one of the qualities of a good man knowing that by being presentable at all times illustrates his perspectives in life. Don't give yourself a hard time on thinking which one to buy for your father-in-law, if he's into personal grooming this manly grooming set the ideal gift just for him.
Set of Personalized Beer Coasters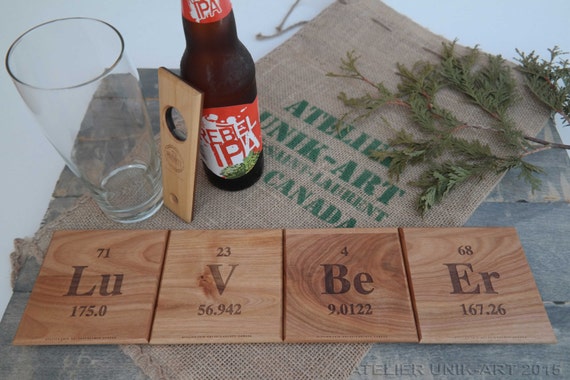 This is a little bit funny concept when it comes to buying a gift for your father in law, you can customize this set of beer coasters, instead of random designs you can opt to get some manly designs fit for someone like your husband's dad. Making him remember all those memories and achievements as the provider of the family will make his worries go away, every time he drinks his favorite mug of beer.
"I Love Dad" Blanket
This is probably the best and heart-warming gift each night he goes home from work, lying on the bed, wrapped in a pillow with a personal message that his son really loves him in spite of getting married and living on his own. Make a simple gift be a meaningful one to every special person in your life.
Money Plant
For continuous prosperity, there's nothing wrong with Feng Shui, there are successful people nowadays who still believe in the myth about keeping a money plant. It is believed that if you have one inside your house it reduces anxiety and stress and it brings good luck.
Mobile Phone
It can be either an android phone or iPhone, for as long as you have stable communication with your in-laws. Even elders would want to be connected with their loved ones, help him to interact with his friends and let him enjoy.
He is done on his part of being a good provider and a great example to your husband for being a gentleman with a kind heart. It's pay-back time, seeing them happy is one of the greatest and fulfilling experience.