Nothing beats all of those times that you have spent with your precious boy and now he is turning nineteen, and he is obviously rejoicing about finally being on the latter part of teenage years, and finally be able to move on with his more independent and mature life. But as much as it makes you happy to see him all grown up and already on the verge of leaving almost all of his childhood behind, it would only be a nostalgic time for you. How can time moves so fast? Wait! Don't be so sad, though, because no matter what, rest assured that you would always be his number one, even if he is probably off to another place with other people, home is always with you.
Thus, don't allow your "little" big boy to simply forget the childhood kingdom and give him gifts that would remind him how awesome it actually is to be a youth and that he should be out there creating memories for his last year as a teen, instead of wanting to fast-forward to his 20s.
Here are our top choices for gifts for 19 year old boys!
Food…Food…And More Food
Food Gifts for 19 Year Old Boys
Taste of the South Sampler
Connoisseur's Meat and Cheese
Reusable Food Keeper
Meat plus cheese? Anyone, even those with a very bad day, would feel better after having this meal. Make your 19-year-old boy's tummy happy by giving him this ready-to-cook food!
You can also choose to gift a reusable food storage to go with the samplers you gave! You can also use this to arrange a preserved homemade food that you cooked as intricately as the Asians prepare their food or simply add some creative flair to remind him of the taste of home.
Non GMO and Natural Healthy Snacks Care Package
Mountain House Chili Mac with Beef
Non GMO Food. If your boy is quite sensitive, try giving him GMO-free food products to lessen the threat of allergy attacks and other side-effects of GMO-laden products.
Chili in Pouch. You know your 19-year-old boy misses the most about home? The food! Once they move out of the house, boys are pretty clueless about cooking and tend to gravitates towards everything instant—instant noodles, take-outs, and fast foods. Since most 19-year-old boys are already in college, it means that they are running around all day socializing and stressing over overloaded academics with stomach full, but unsatisfied, because food is always less and he would seriously appreciate it if you fill his dorm with snacks on the go, or a preserved home-made food sealed in a thoughtful wares.
All Things Personalized
Personalized Presents for College Dudes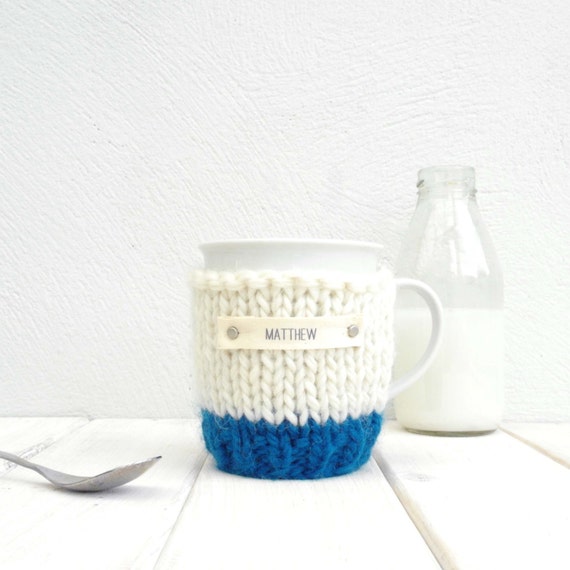 Personalized Mug Cozy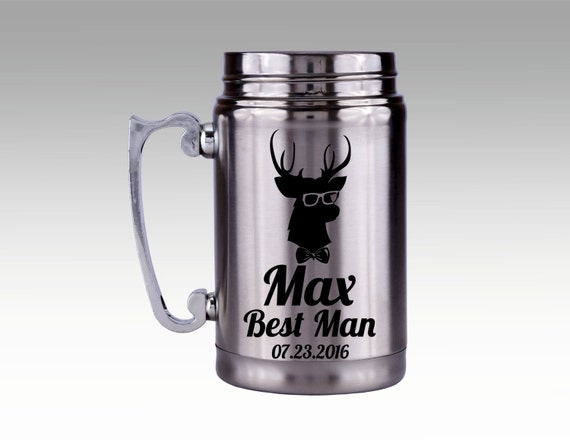 Personalized Beer Mug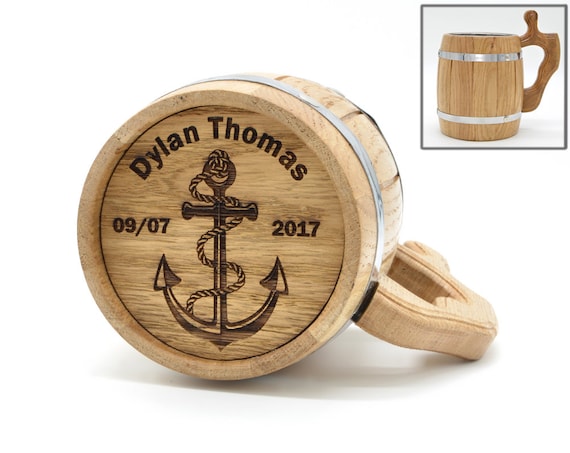 Personalized Barrel Mug
There are a lot of personalized mugs that you can check out online and try to envision how you are going to produce a design that can motivate him at the start of his day.
Engraved Glass Coffee Mug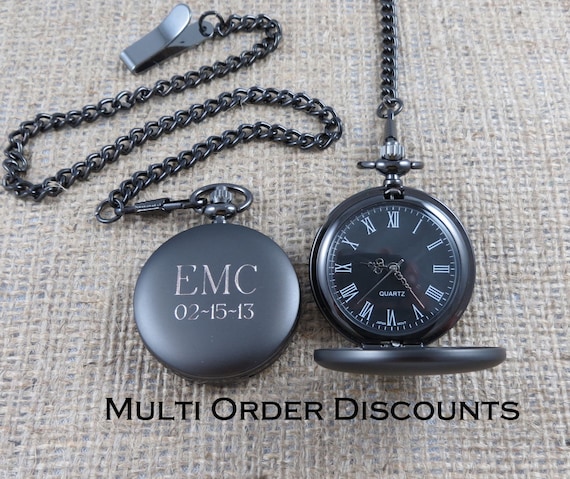 Engraved Pocket Watch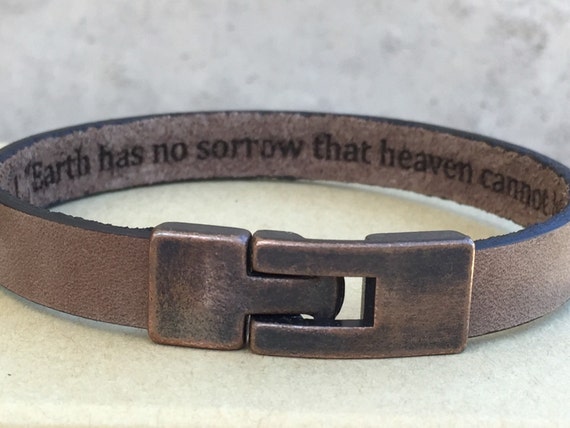 Engraved Leather Bracelet for Men
Last year of being a teen must be meaningful for him, so get personal, and give him a thoughtful gift, one that would surely suit his personality. Personalized things such as a mug for his early morning breakfast, accessories the likes of carved necklaces and even hand-stamped cuffs, or even a simple key chain that is designed to make him feel youthful yet also stronger in facing the upcoming adulthood ahead is certainly bound to make any 19-year-old boy happy and extremely feel the love all around him.
Neck Tie: Handsomeness Level Increased by 100%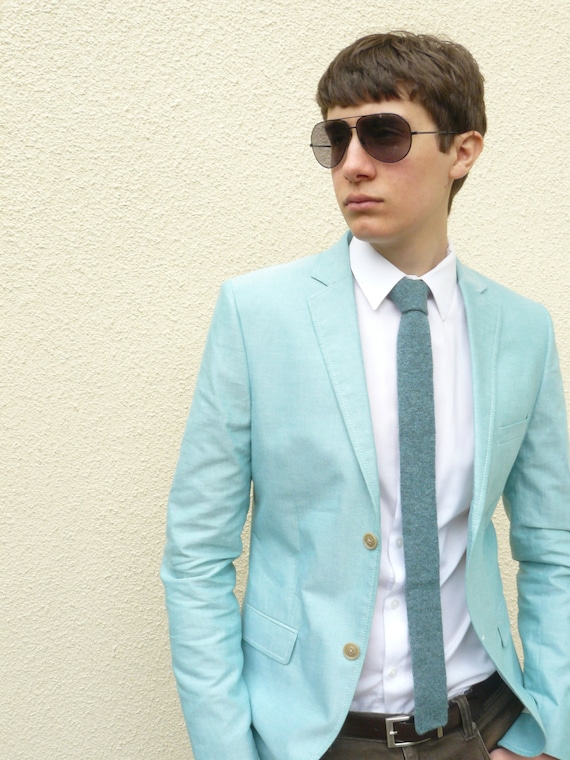 So he is leaving behind his statement shirts and moving onto a more professional outfits, but help him realize the importance and attractive of wearing a neck tie! It makes any young adult look fresh, more matured, and of course, really handsome. He is going to thank you for giving him neck ties that attracts more girls that his best buddies are probably attracting.
Don't forget that he has to learn to tie it, so that when he is already entering the internship world or national conventions in his university, he knows how to make himself look presentable by wearing awesome neckties!
Save Memories with Instax!
Useful and Fun Gifts for 19 Year Old Boys
Living in the moment is important, but so is capturing a moment and storing it for forever. Photographs are fun and practical way of saving memories, and since a 19-year-old boy is already out in the real world, meeting new people and going through his own adventures (which is kind of giving you a heart attack in worry), then an Fujifilm Instax is a must-have. It allows for an immediate printing of pictures, which he can give to his buddies, share it with you, or keep it for himself. After all, who says that girls are the only ones who can be sentimental?
A Journal Notebook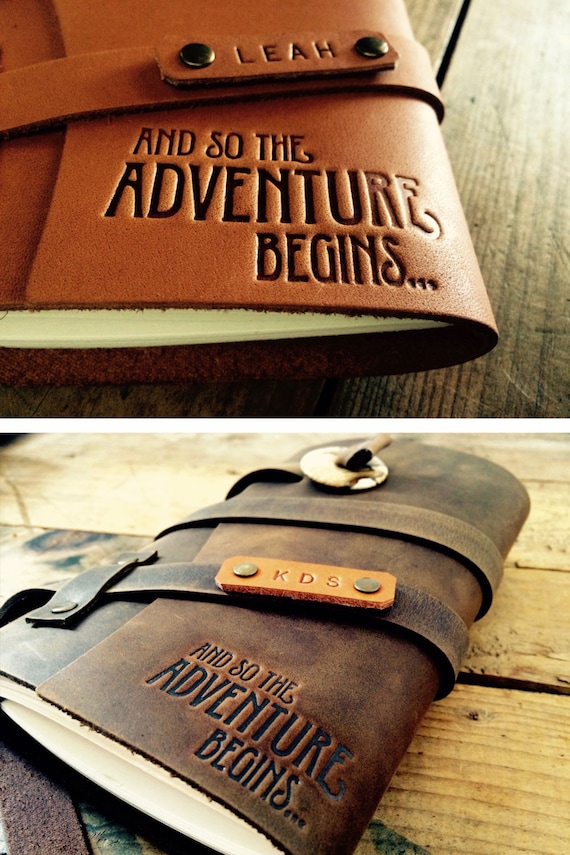 "Adventure Begins" Journal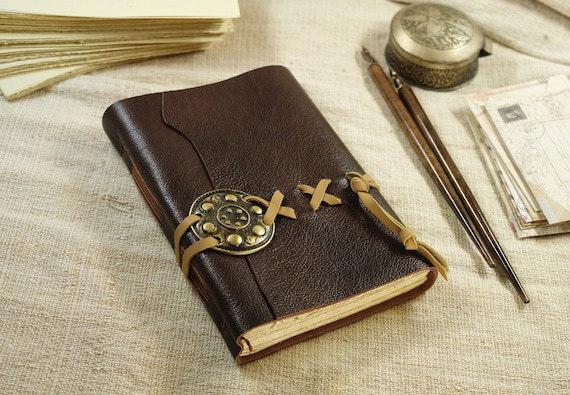 Medieval Journal
This is not a "dear diary" type of thing and this is listed as a gift idea for 19-year-old boys because it is quite unconventional, but boys actually want to keep a record of their best memories down, but are often too nervous to be called out by society in order to become more manly. But journals are beautiful on their own, but with the added memories of your boy with his early-life adventures? It would be the most beautiful prose in the world and by giving him a journal notebook, you are helping him create a literary masterpiece of his life.
Keep it Fresh with Perfumes
Nautica Voyage
Bvlgari Aqua
Tommy Hilfiger
He is obviously kind of obsessed with impressing the girls and staying fresh all day, maybe even under the sun, can be a challenge, and he is bound to feel more than a little haggard. So, a light-scented perfume is best for him and it is one of the practical gifts you can get him. See for yourself, he would immediately use this perfume and be thankful that he no longer has to buy one for himself and with his own money.
Gift Cards for Open Ended Gift
Being a 19-year-old boy at college is a challenge, especially with his every day needs, but boys are sometimes keeping mum about their needs, choosing to overwork themselves during their part-time jobs, instead of asking for it, but even though this part in his life is crucial in teaching him independence and how to properly balance his needs and wants, it's okay to spoil him just a little. After all, it is his last teenage year, so you are still allowed to treat him like the baby boy that he is for you. Give him a DYI or cool gift cards that can secretly contain a money or two to help with his financial burden.