Construction workers are the people whom we owe a lot. Almost every building, landmark and houses are carefully made by them for our ease and comfort. Every facility they make is a product of their labor and patience. They try to resist the heat, thirst and tiresome tasks just to give us the appropriate output that we desire.
Although not a lot of people can acknowledge that, it would be nice to give them credit for all the Instagram-worthy buildings that we are able to take pictures of.  What we don't know is, these tough guys also need a little warm in their hearts. To make them feel appreciated, here are some of the gifts for construction workers. We can give them these during their birthdays, Christmas, or any holiday.
---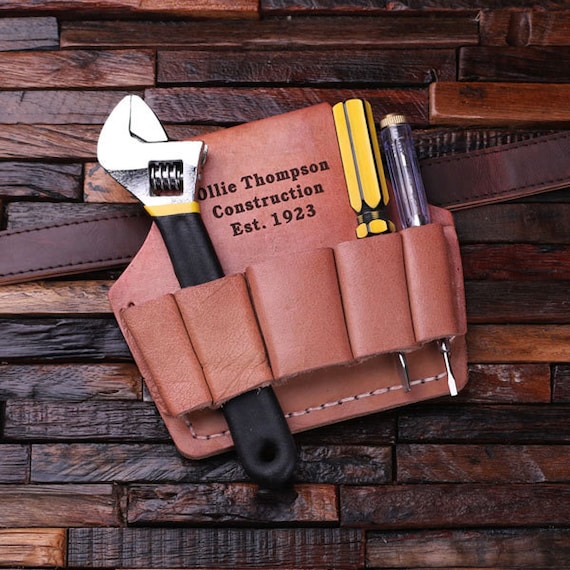 Personalized Tool Case Attachment
Check It Out
This is a high quality and crafted leather tool attachment which is the perfect gift for the handy man of your life or any other construction worker you admire. There is an allotted space where he can insert their belt to be able to hang it around their waist.

If you give them this gift, you will be assured that they will really be able to use it because it is related to their profession. Not to mention that this is professional-looking and adds confidence to whoever will use it.
---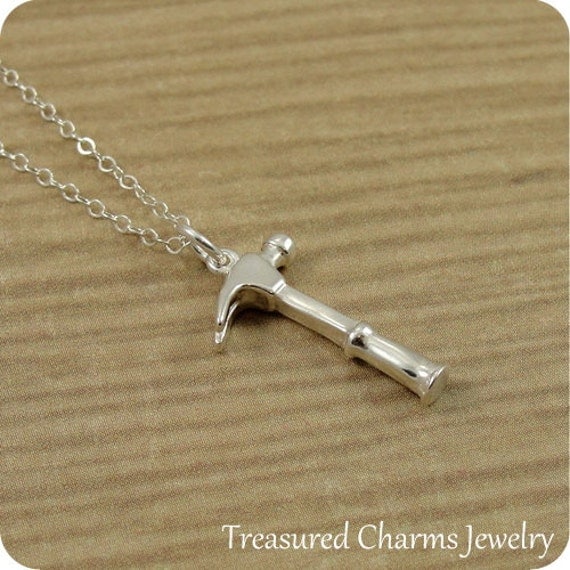 Hammer Necklace
Check It Out
A silver necklace available in different lengths, according to the preference of the person to wear it. Construction workers also have an access to trendy accessories. Why not give them this hammer necklace which they can wear and will surely be a perfect asset to their get up!
---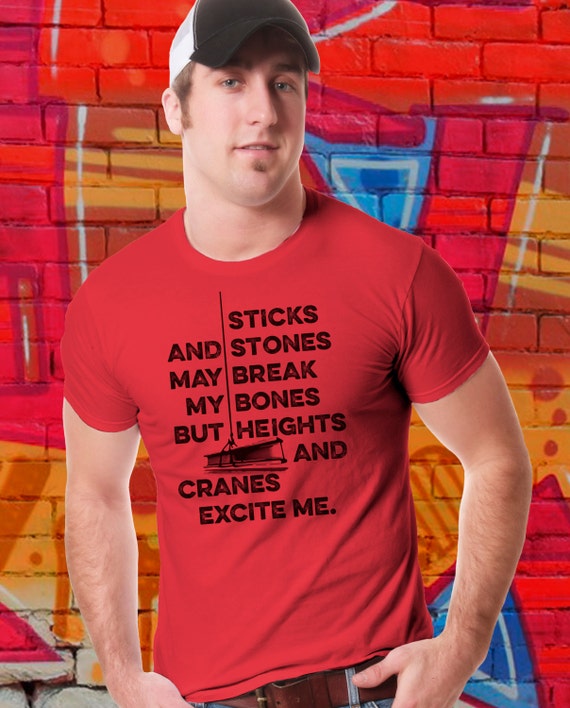 "Stick and Stones" Statement Shirt
Check It Out
This is a shirt printed with the words, "Sticks and stones may break my bones, but creates and heights excite me," using high-quality ink. Also available in different colors. Construction workers have no fear. If anything, we are pretty sure they enjoy using the big boy toys and climbing up high, which is why this shirt will be the perfect gift for them! We're pretty sure his co-workers will envy this wonderful shirt!
---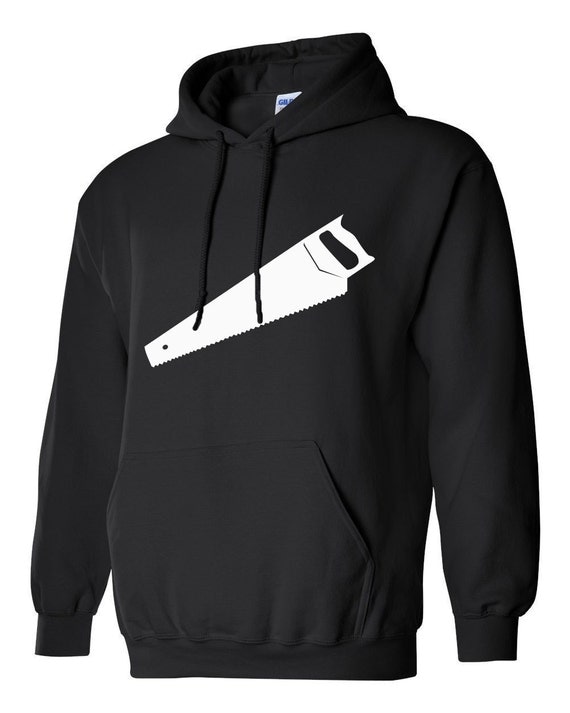 Hoodie With Saw Emblem
Check It Out
This hoodie is printed with an image of a hand saw in the front, and comes in Gray and Black which will perfectly suit the taste of our men.

Working hours are not always warm and sunny. There are times when we experience the cold wind and the heavy pouring of rain. Imagine how hard it could be for the construction workers while they are on site as they continuously pound and lift things? A nice and warm jacket will never go out of style!
---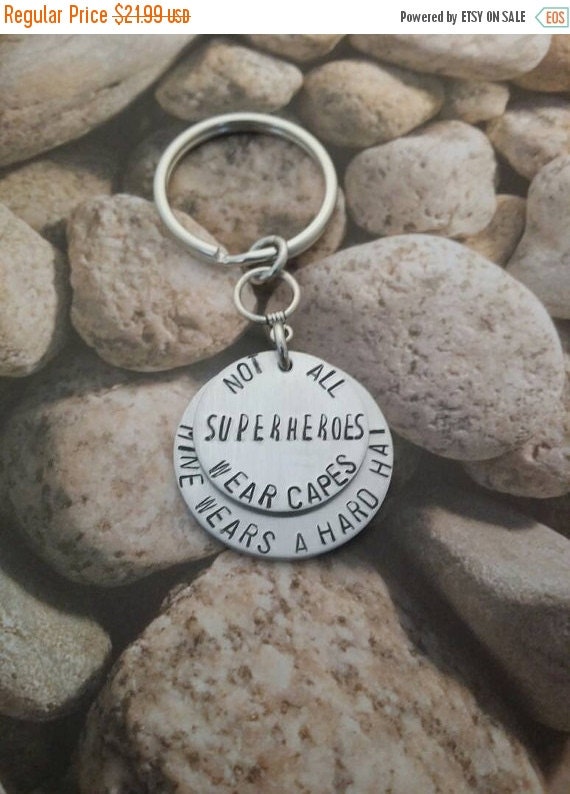 "Mine Wears a Hard Hat" Keychain
Check It Out
This is a key chain especially stamped to imprint the words, "Not all heroes wear cape. Mine wears a hard hat."

Every man owns a key chain or two, but not all of them are related to the person owning it. Even though its size is not that enormous, it will be very appreciated by the recipient because of the thoughts and kind words stamped into the key chain. Of course, when someone looks at you like you are a mighty superhero, it makes us feel good about ourselves which makes us want to work even harder.
---
Coffee Maker
Check It Out
It is a sturdy coffee maker with a compact design and wonderful features. To highlight its efficiency, it is built from duralife carafe with a filtering basket which makes it easy to clean. In addition, it also comes with level markings on the side with makes it efficient for measurements.

A lot of us like to start our day with a warm cup of coffee, especially the men. In order to create the perfect cup of energizer, a reliable coffee marker is the one you should be wrapping for your handy man!
---
High Quality Insulated Lunch Box
Check It Out
This stylish lunch box is made from high quality foil lining that will keep your food's temperature for hours. Not to mention that it also comes with an adjustable strap that makes it easy to handle.

Who says lunch boxes are only for kids? That's absolutely wrong. Lunch boxes are also for the strong and mighty men. It will come in handy especially when they want to bring lunch or cold water to work.
---
Handy Radio
Check It Out
This is a handy radio which our construction workers can take anywhere. It is battery-operated, so there will not be any problem if there is no socket around the site. It gives off clear sound which supports stereo mode or by earphone. In addition, it can also display time, frequency and even alarm!

Gone are the days of dull and boring work. Here is the perfect present for those construction workers who are having a hard time when working without a melody in their head. When they use this, they can have entertainment even when they are climbing the tallest building and they will be able to relax as they work. Lesser stress for them!

Just like what they say, life is better with music.
---
Portable First Aid Kit
Check It Out
This handy kit provides immediate medical attention for unexpected emergencies while at work. It includes a guide that will be helpful especially for those people who do not have any experience applying first aid. Also, it contains vinyl gloves, bandages, cold compress, gauze and trauma pads, cotton-tipped applicators, first aid tape roll, antiseptics and other basic pain medications. Anyone can easily express their appreciation and concern to their handy man through this item. Don't let their safety be compromised for their salary!
---
His Own Tool Kit
Check It Out
This includes necessary accessories and multi-function tools, which comes with a case. Tool kit is a construction worker's lifesaver. Usually, a tool kit contains tools which may be used for any kind of repair or construction not only for work-related situations but perfect for home use as well, as many men love to do some handy man job for his woman.
---
What More Things Can Be Given as Gifts for Construction Workers?
What other gift ideas would you suggest if you were to show your appreciation to our construction workers? Share your ideas with us!