Housekeepers are the ever-reliable gems of a house. They make the homeowners' lives easy and convenient by making sure that everything that they might need inside the house is neatly prepared and always available for them. Being a housekeeper is a tough job, which is the opposite of what the others think – that housekeeping is a relatively uncomplicated job.
Usually, they are the persons who prepared a family's food for the whole day, and they are also in-charge of keeping the house clean and safe from harm. In short, they are the ones who are responsible of taking care of the family that they are serving.
A raise is surely great news for them, but if you are looking for a way to pay gratitude to their daily efforts, giving them a small token of appreciation will also motivate them to work harder and be of help to a family. To give you an idea for perfect gifts for housekeepers, here are the items you can choose from.
---
Funny Housekeeper Shirt
Check It Out
This is a customized tee made from 100% premium heavy cotton material such as Gildan and Fruit of the Loom. It is printed with an funny phrase. Have you ever thought to yourself how they are able to do all the house chores in time? Every housekeeper is as fast as The Flash who can do a couple of things at a time. This t-shirt will be an effective tool to show them how much you admire them and their wonderful job. They can also use this when they are working to show-off to everyone that you consider them awesome.
---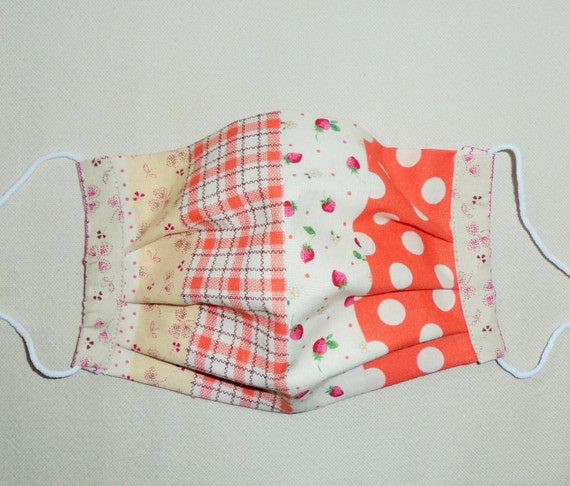 Face Mask
Check It Out
It is a washable face mask made up of two layers of cotton fabric, which also comes with a soft and flexible ear loops and measures about 7 inches wide and 3.25 in lengths. Housekeepers can get sick sometimes, especially when they are exposed to too much dirt. Since their job requires them to do so, you can get a face mask for them which they can use when they are cleaning to prevent them from being exposed to dust too much or when they have a cold or cough so they will be protected.
---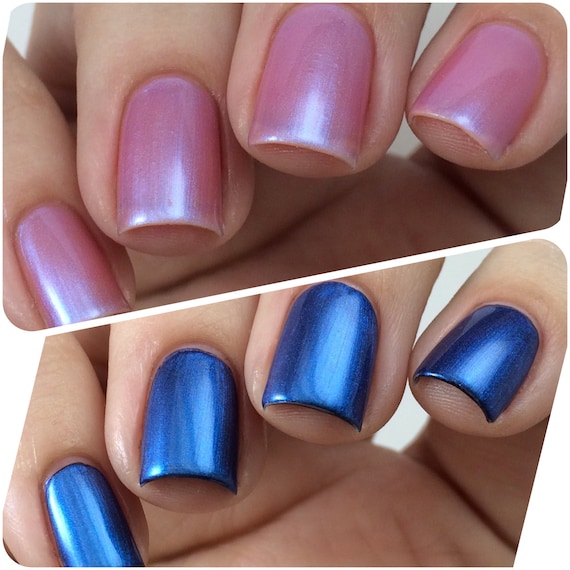 Nail Polish
Check It Out
It is a fabulous nail polish which is guaranteed to be made paraben-free, gluten free, no formaldehyde or toluene. Also, this nail-polish can change to another color. Every housekeeper's most essential weapon is their beautiful pair of hands. Getting this nail polish for them is wonderful for the reason that they may use this whenever they have a big day coming or if they simply want to pamper themselves. Also, because of its color-changing properties, there's no need to remove their current nail polish and apply a different color.
---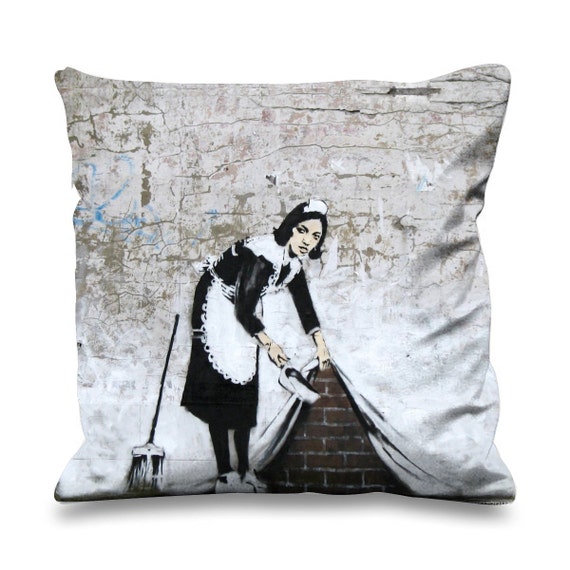 Maid Graffitti Throw PIllow Cover
Check It Out
This is a pillow made from polyester materials which is especially intended to provide a soft feel and comfort when used. It is also printed with an illustration of a hard-working housekeeper. If you are looking for something that will help them feel relaxed after a whole day of tiring work, this pillow is a wonderful gift item to give. Since this is of soft fabric, it will surely help your housekeeper to get a good night sleep. Also, they will be reminded of their awesome profession which they will surely appreciate.
---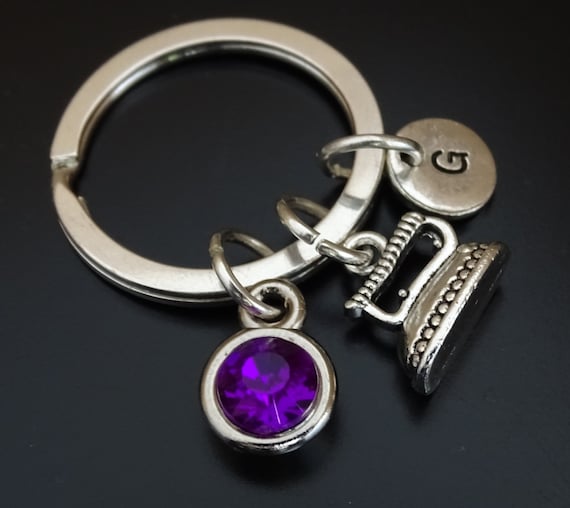 Flat Iron Keychain
Check It Out
It is a nice key chain made from silver plated materials. This has three charms such as iron charm, initial and birthstone charm. A chic key chain is something everyone wants, including the househelpers. Its charms will also be appealing to their especially the iron since they often use such appliance. The personalization charms will also be great to identify them and make them feel unique.
---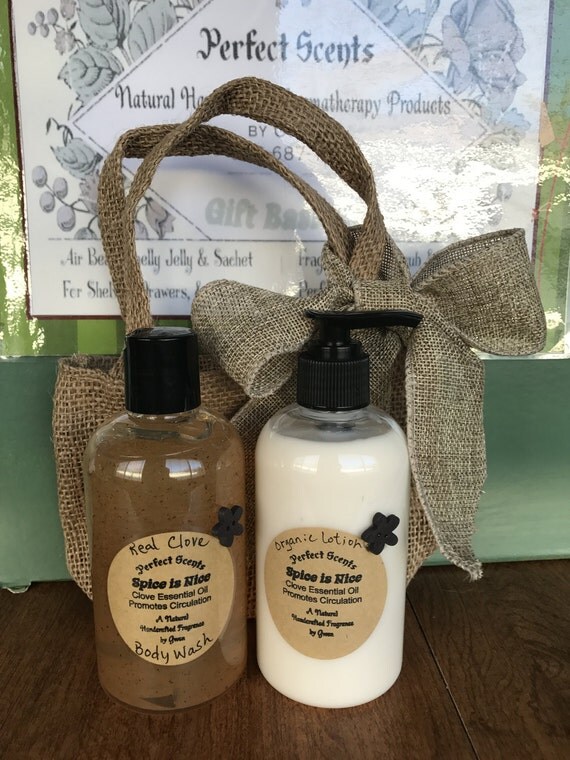 Body Wash and Lotion Gift Set
Check It Out
This is a set of hygienic items designated for pampering such as lotion and body wash, which are both made from botanical infused soap, organic lotion and organic spray. It also has twenty scents to choose from. Every housekeeper also deserves a nice and relaxing me time. These products will surely be appreciated by them because they will be able to pamper themselves without the need to pay for expensive treatments in the establishments. Also, the scent will be a great way to relax them.
---
Baby Foot: Scented Foot Care
Check It Out
It is a pack of foot peeling treatment which consists of a pair of plastic socks and the peeling liquid. Have you ever seen what their feet looks like? Surely, they also have thick calluses because of the constant friction they get when doing various house chores. This foot peeling pack is a great item they can use whenever they are in need of a stress reliever after finishing a load of work. They will definitely love how smooth and soft their feet will be after using this.
---
The Housekeeper (Novel)
Check It Out
This is a paperback book of a psychological drama about a housekeeper. Books are a great way to treat your housekeeper after doing great on their jobs. They will surely enjoy this one since the story revolves around the life of a housekeeper who suddenly got involved with something unexpected. They will be hooked in this story and they will definitely enjoy themselves.
---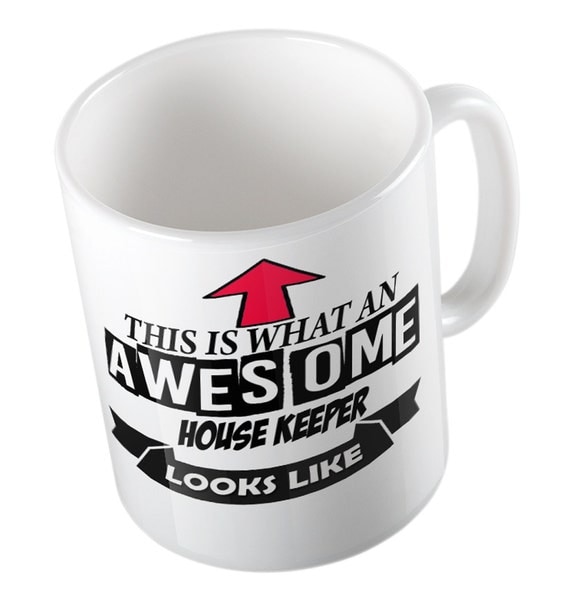 "This is what an awesome Housekeeper looks like "Coffee Mug
Check It Out
It is a mug made from premium ceramic material and printed with the phrase, "This is what an awesome housekeeper looks like." Also, it is dishwasher and microwave safe so there is no need to worry that the print might come off since it is also printed using quality materials. Housekeepers need a good booster especially in the morning when they are about to kick start their day. This will surely be appreciated even more if you'll include a great coffee along with it.
---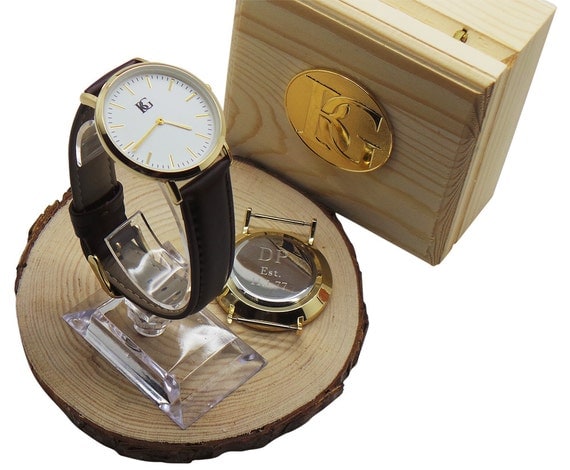 Personalised Watch
Check It Out
This is an elegant watch which can be worn by both male and female. It is made from genuine high grade leather for its strap, and materials such as glass, silver and metal for the watch itself. Also, it can be engraved with up to eight words on the back for additional customization. Housekeepers know how hard it is to keep track of time whenever they have a lot of work to do, and this beautiful watch will help them do just that. In addition, the overall look is stunning and perfect match for any outfit.
---
Looking for More Gifts for Housekeepers?
You can check out this Amazon page for more ideas.