Mathematicians are one of the best problem solvers in the world. Through their expertise and fast computing skills, they can easily solve a set of difficult problems which most of us cannot. Every day, they are presented with mathematical problems which may seem hard for us but not for them.
For the mathematicians, solving an equation is a challenge to the capacity of their brain cells. For us, it is some sort of a burden which we may never solve no matter how long we stare at that piece of paper. But with the patience and guidance of our math geniuses, we are able to understand difficult equations which we thought cannot be solved by a human being.
So if you would like to show your gratitude to your favorite math teacher or mathematician, these are the list of gifts for mathematicians that you can choose from!
---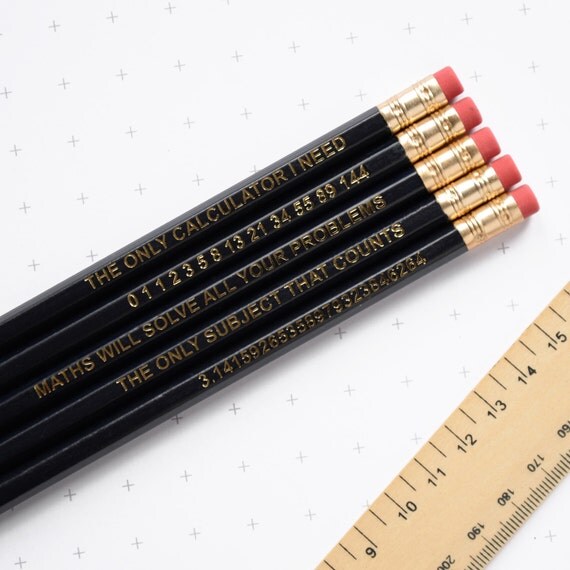 Math Pencil Set
Check It Out
This is a set of five pencils in the 19cm length, made from wooden HB hex and gold foil. It also comes with pink erasers and different phrases such as "The only calculator I need", the long number sequence of pi, "Math will solve all your problems", the Fibonacci sequence and "The only subject that counts."

Why would a math geek want to receive this customized pencil? Because this one is stylish unlike the normal color of pencil, plus it also has statements that shows the kind of profession that they have. For sure, they will enjoy solving equations manually because of these lead pencils!
---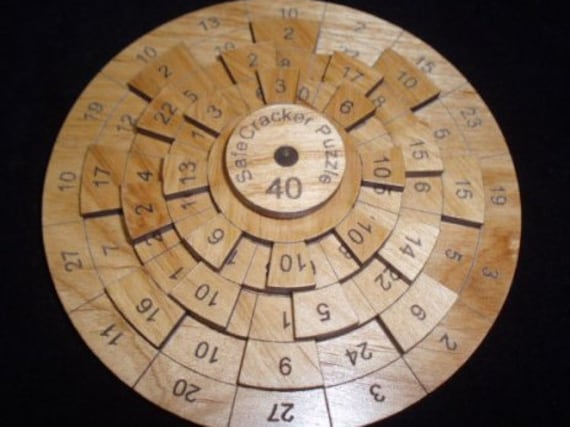 Safecracker Math Puzzle
Check It Out
This is a challenging math puzzle based on a 1911 design. The objective of the game is to get each of the 16 columns of numbers to be added to the 40 other columns. There are 24 possible columns plus there are also hidden numbers behind the ring.

If you want to help exercise your geek's mind and refresh their math skills, this is the perfect item you should get for them. Through this wood puzzle, they will be able to test their skills and patience. For sure, they will enjoy this game!
---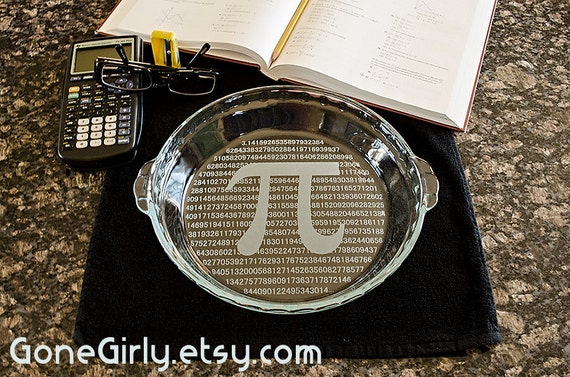 Pi Plate
Check It Out
It is a pie plate that is oven, microwave and dishwasher safe. This is also engraved with the symbol of pi in the middle.

If you are looking for the most effective way to make your mathematician laugh out loud, then you've found the perfect thing. Once you choose this as a gift, they will give you a harmonious relationship with them in return. You will also leave a good impression on them, especially when you're trying to be friends with a math genius.
---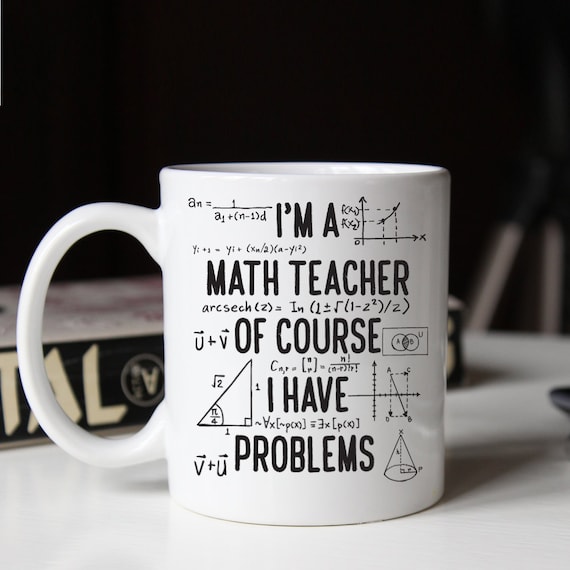 "I'm a Math Teacher" Mug
Check It Out
This one is a mug made from the high grade ceramic which is printed with a funny sentence, "I am a math teacher, of course I have problems." The print is visible in front and back, and the mug is also microwave and dishwasher safe.

Every mathematician loves to solve equations no matter what time of the day it is, and to keep their minds awake, most of them drinks coffee. So, if you want to give them something that they will be able to use every day, you should pick this one for them. It will not only be functional, but it will also be a mood lifter especially when they read the print!
---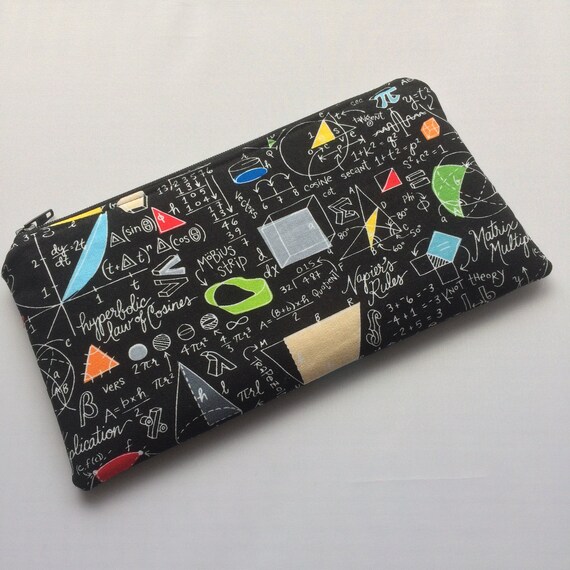 Math Problems Pencil Case
Check It Out
It is a specially made pencil case, made with a soft fabric material and printed with mathematical equations and functions.

One of the math geeks' problems are missing pens or scattered ones, to help them organize their number one math tool, this is the perfect item to give. By this pencil case, finding their pens will not be a hassle for them because of the prints that this case has!
---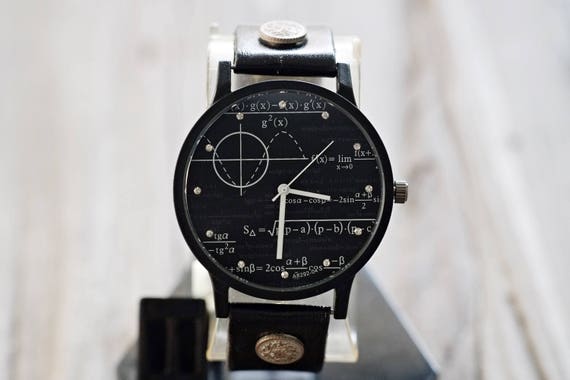 Math Equation Wristwatch
Check It Out
This one is a watch especially designed for our math geeks. Its adjustable strap is made from synthetic leather which color varies from brown, black and white.

Your mathematician will surely love this one of a kind watch. Because of its quirky design, you will have to be a mathematician to know the exact time in this wristwatch which makes it extra special and unique. It is also stylish and perfect for every outfit!
---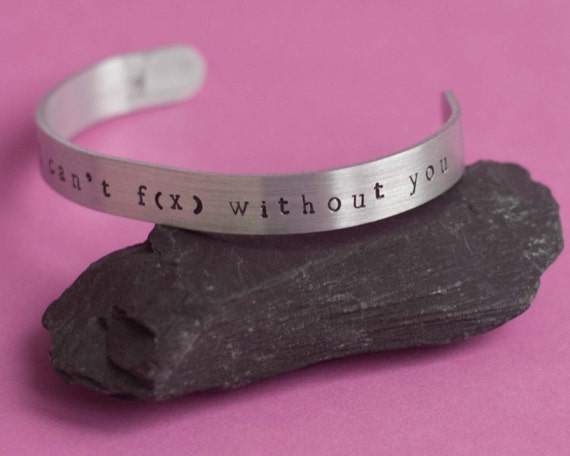 "Can't Function Without You" Bracelet
Check It Out
It is an adjustable bracelet made from aluminum, which is also hypoallergenic. In addition, it is also stamped with the sentence, "I can't f(x) without you."

If you are looking for a sweet symbol of love that you can give to your mathematician guy, this will be the ideal gift you can buy for them. Aside from the fact that is cheesy; they will also appreciate the fact that you did consider putting something related to their profession.
---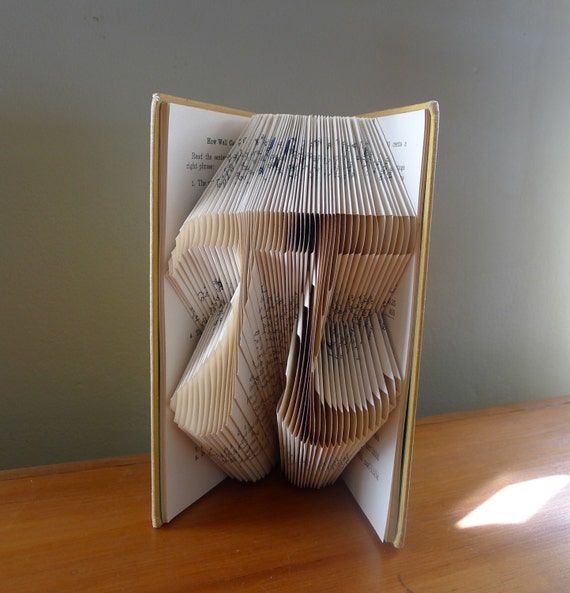 "Pi" Folded Book Art
Check It Out
This is a recycled book that has its pages folded to recreate an image of the symbol of pi. Also, it is handmade and can be customized according to the customer's preference.

A folded book art is a perfect gift for those math geniuses who love art as well. Once you give them one of these, they will appreciate the fact that you have carefully thought through this wonderful gift.
---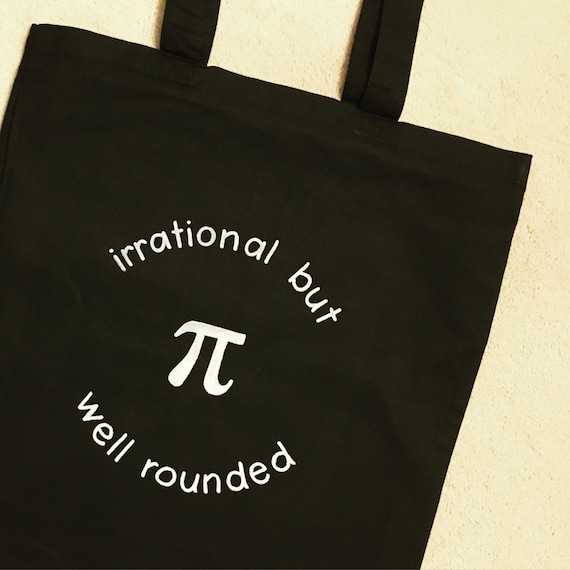 "Irrational But Well Rounded" Tote Bag
Check It Out
When you give them this customized tote bag, it will be easier for them to carry their stuff whenever they have a lot of books to take home. They can even use it as a grocery bag to make things easier for them. Also, it has mathematics equations and functions printed in it!
---
Fibonacci Shirt
Check It Out
This is a customized shirt for our dearest mathematicians made from soft fabric which is ideal to wear any time of the day. Plus, it also has the Fibonacci sequence as the shirt's design.

You should get this shirt for them if you want to give your favorite math geek something that they can use to easily show off their profession. Through this wonderful shirt and its unique design, their outfits would be more fabulous. Who says mathematician are boring people?
---
Can You Suggest for Math Gifts for Mathematecians, Math Teachers and Those Who Love Math?
Which one do you think stands out among the rest? If you have anything else to add in our list, we'd be happy to hear it from you!