Wow! Fifty years! Now every couple reaches the golden years, so congratulations!
Let's celebrate! On the golden anniversary, couples usually hold a party to commemorate a long time together and also renew their vows. The couple also receive gifts.
How about themed gifts? Like the game implies, golden anniversary is themed with gold. 50 years, as precious as gold! Here is a list of golden wedding anniversary gifts for parents. (You can also take a look at these if you are gifting to a friendly couple!)
Gold Jewelry for Your Parents
Jewelry is the most common and most appreciated golden wedding anniversary gifts for parents. Here are some idea:
Couple's Jewelry
1. Hey mom and dad are exchanging vows, right? Why not get them a pair of golden wedding bands? You can let them choose what they want and sponsor the payment or just surprise them with new, matching rings!
2. How about getting them a pair of golden watches? There are many high quality but low cost gold watches. One example is this golden couple's watch.
3. You can also get mom and dad a pair of golden couple's necklaces. Get the interlocking ones, like these!
10K Golden Wedding Rings
Rose Gold Couple's Wristwatches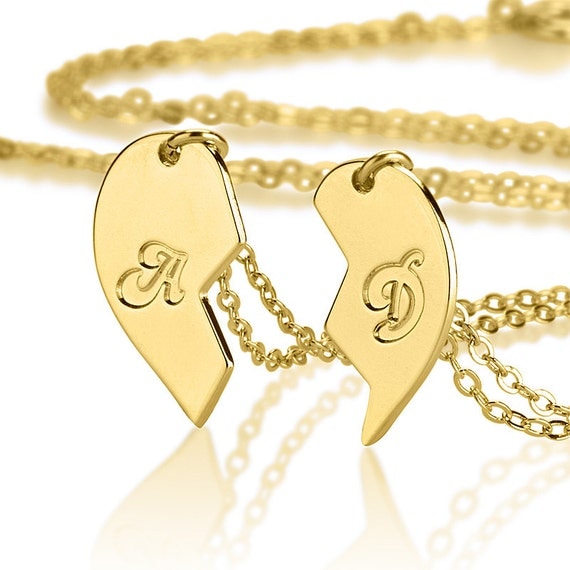 Golden Half Heart Couple's Necklaces
Golden Jewelry for Her
4. If you want to get jewelry for mom, you can get her these gorgeous dangle gold earrings. I bet with a nice dress and a hair make over, she will look gorgeous and ready for the golden anniversary party!
5. You can also get mom a golden charm bracelet, a jewelry she can use everyday.
6. How about a golden brooch? This is perfect for the dress mom is going to wear at golden years celebration!
Kenneth Cole Rose Gold Dangle Earrings
14k Gold Heart Dangle Charm Bracelet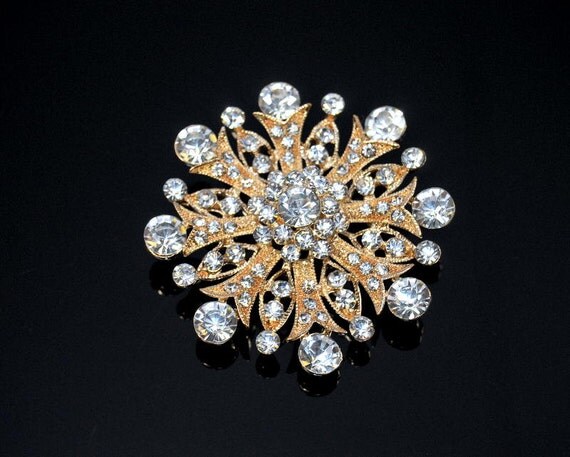 Vintage Style Gold Rhinestone Brooch
Golden Jewelry for Him
7. How about a pair of gold cuff links? If dad is still hands on to his business, this is going to fit handsomely with his favorite suit whenever he visits the office to take a look at how the company is doing!
8. How about a gold pocket watch? Pocket watches are THE gentleman accessory. This a great companion gift to the gold cuff links above.
9.  If you he does not like pocket watches, how about a nice, manly wristwatch to add to his collection?
Knot Gold Cuff Links
Gold Pocket Watch
Invicta Men's 18K Gold Watch
Golden Decors and House Furnishings
There are many golden things you can give them that they can use and  display around the house!
Golden Statues
10. This double heart LOVE golden statue is is a great representation of their love.
11. This golden elephant statue will look nice in the living room!
12. So Zen! This golden Buddha statue will look nice as an accent near the stairs or at the porch!
24K Gold Double Heart Ornament
Golden Elephant Statue
Golden Buddha Statue
Golden House Implements
13. A golden lamp for their bedside table.
14. How about a huge gold frame with their picture when they were younger? That would be an awesome sentimental gift!
15. A golden bathroom mirror will make an excellent addition to their lavatory.
Ripley Gold Lamp
Gold Picture Frame
Gold Bathroom Mirror
Other Golden Things You Can Gift A Couple
Other Golden Things You Can Gift Mom
16. How about a golden jewelry box for mom? This is great because mom has a lot of jewelry.
17. Or, you can also give her a golden jewelry tree so she can display her collections!
18. Well, make it complete and give mom a golden vanity mirror! This is going to be an amazing bedroom decor.
Gold Jewelry Box
Gold Vanity Mirror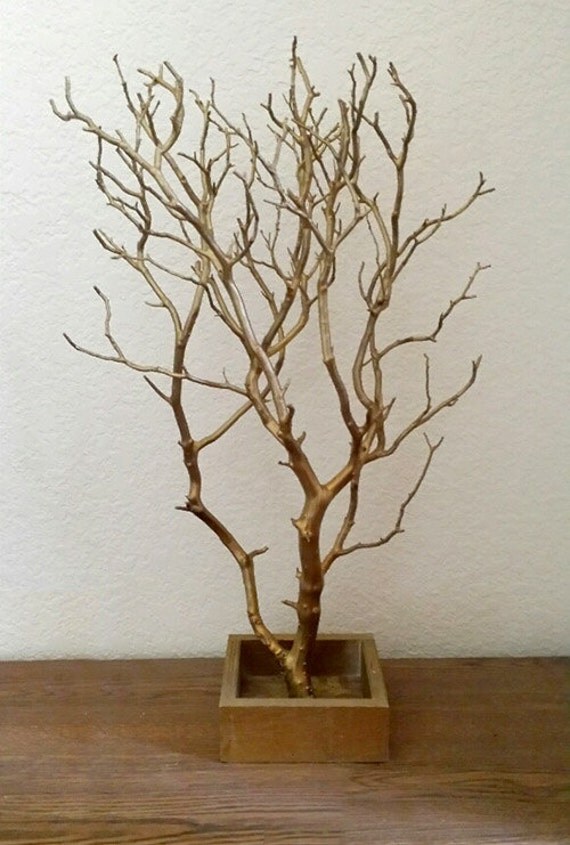 Gold Jewelry Tree
Other Golden Things You Can Gift Dad
19. If dad smokes tobacco, then a golden ash tray is a great match for him.
20. A golden flask looks really nice! Get him one.
21. A cologne in a golden bottle is a clever gift idea for him, don't you think?
Gold Ashtray
Gold Liquor Flask
Cuba Gold Cologne
More Golden Stuff!
22. Golden champagne. This champagne has gold glitters on the bottle. Luxurious! Cheers!
23. Oops, you cannot toast without toasting flutes. Here is a pair of golden champagne flutes.
NV ONEHOPE Gold Glitter Edition
50th Anniversary Champagne Flutes