Power Rangers is one of the series which had a lot of adaptations and variety of actors for each installment that had aired over the last few years. Usually, the show revolves around a group of teenagers who gain super powers in order to defeat enemies of different forms. The teenagers, whenever in the midst of battle, they change into their color-coded costumes and face the gigantic forms of each enemy using their one-of-a-kind talent.
The action packed show got millions of fans worldwide hooked in the series and even into the movies. Even though characters differ in each version available, they still had managed to retain the main point of the whole story – which is the team work.
Are you friends or related to someone who loves Power Rangers and is celebrating a special event soon? If so, here are some of the items that make the best Power Rangers gifts for them.
---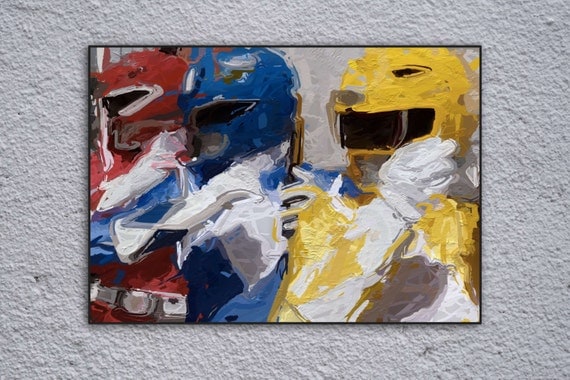 Power Rangers Painting Poster
Check It Out
This is a painting of the movie Power Rangers made in 300 GSM paper and comes in a clip frame. Paintings are always better than art prints, because it doesn't fade too soon unlike the latter. Every Power Ranger fan will love this stylish painting and will surely hang this where they will be able to see it frequently.
---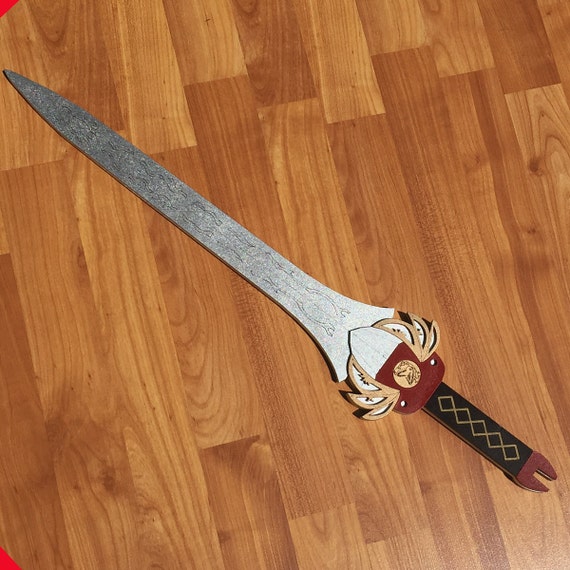 Replica of Red Ranger's Sword
Check It Out
It is a replica sword of Red Ranger from Power Rangers. This is made of wood and hand painted, which comes in approximately 26 inches of length. This sword replica is the best gift for any fanatic, especially if that someone is into cosplay. However, if the recipient is collecting memorabilia, this is also a great addition to their collection.
---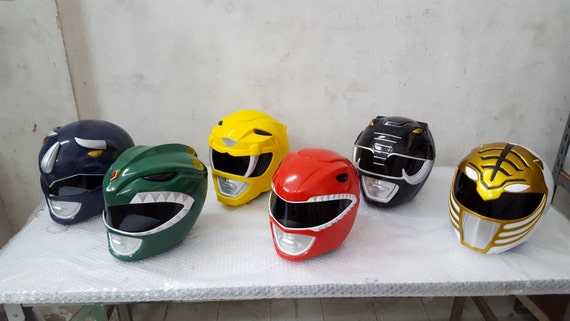 Helmet Replica
Check It Out
This is a replica of the helmet as seen on Power Rangers. It is made from resin, fiber glass and soft internal lining. However, this is not to be used to ensure driver's safety on the road. This helmet is purely for cosplay purposes only. Power Rangers are known for their costumes and their helmets most especially. By giving them this helmet replica, they will be able to enjoy cosplay even more because they will feel like the character themselves.
---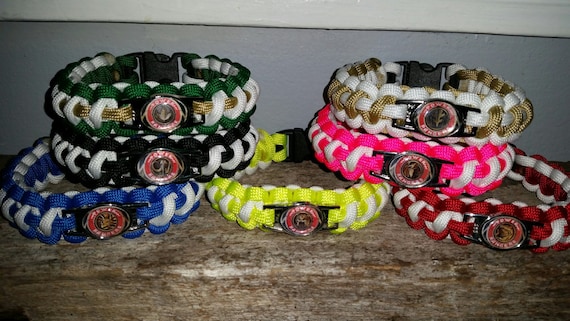 Power Rangers Themed Bracelets
Check It Out
It is a shoelace bracelet charm varying from the colors of the Power Rangers. Also, it is made with a .6" black curved side release buckle for added comfort using 550 paracord. If you are searching for an accessory which is still connected to their fandom, this one is an ideal gift idea to consider. By giving them this bracelet, you will be able to give them a wonderful remembrance from you and a great representation of their interest.
---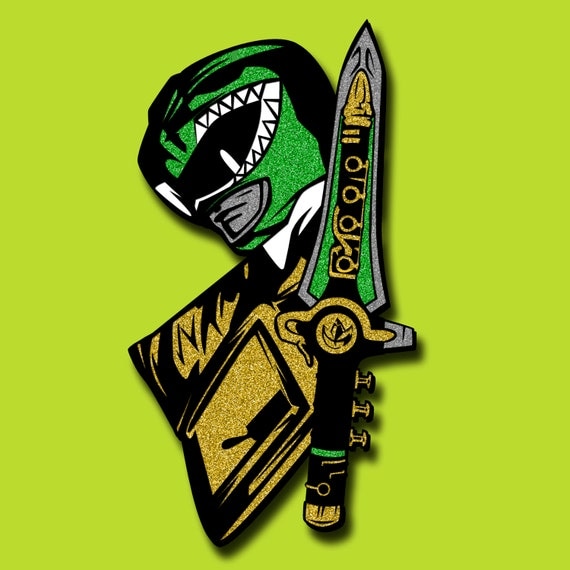 Green Ranger Pin
Check It Out
This is an enamel pin with rubber clutch fixing and is 1.5 inches in measurement. This enamel pin is a great gift because they will be able to use this no matter what they wear. Even if they are in a casual or school outfit, this green enamel will surely match their get up and will make a great accessory whatever peg they might have for each day.
---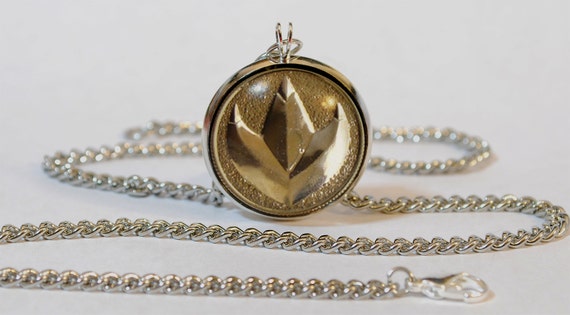 Power Rangers Crest Necklace
Check It Out
It is a necklace which features a high quality image with glass dome, magnifying and illuminating the wonderful illustration. This accessory also comes in a chain with the length of eighteen inches in total and adjustable to ensure the perfect fit. If you want something trendy to give someone who loves Power Rangers, this would be a great idea. Aside from they will not have any issue wearing it, they can carry it almost everywhere.
---
Yellow Ranger Figure (Funko Pop!)
Check It Out
It is a pop vinyl of Yellow Ranger with a measurement of 3 ¾ inches for length and four pounds of weight. This action figure will be a wonderful gift to give a Power Rangers fanatic. Whoever receives this will be able to use it as a display in their shelves or even along with their other collections.
---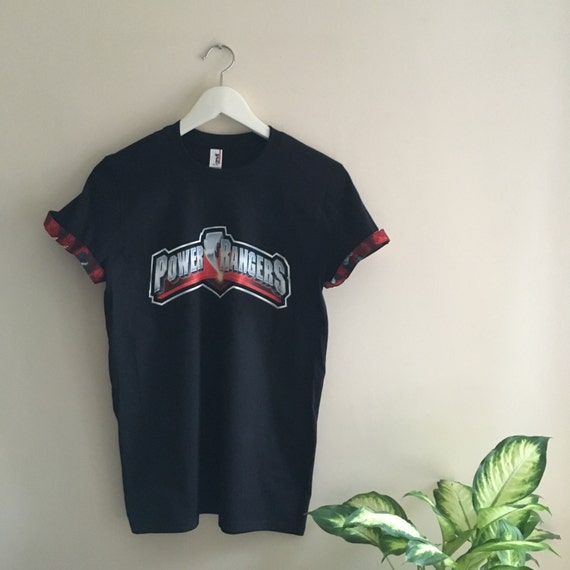 Power Rangers Shirt
Check It Out
This is a short sleeved tee which is hand sewn and printed in the chest with Power Rangers design. It is also made from a guaranteed cotton material to ensure the comfort when it is worn. By giving them this shirt as a gift, they would be able to use this not only when they are at home, but also when they are outdoors. Its design is also trendy so they will be able to wear it proudly because of the pattern's relation to their fandom.
---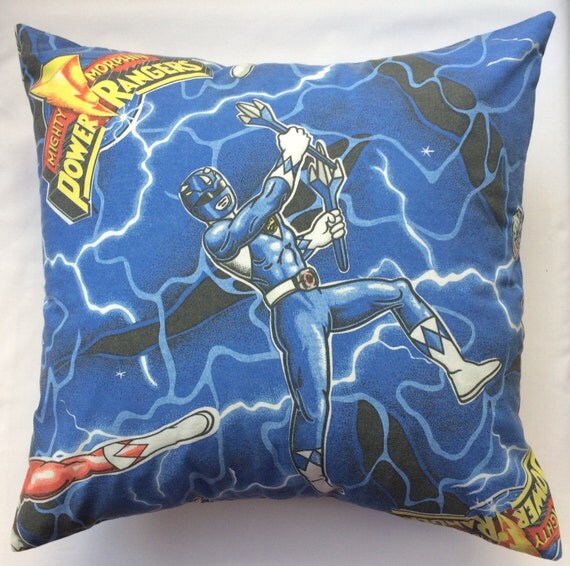 Power Rangers Cushion
Check It Out
It is a pillow made from soft materials which enables a soft and cuddly feel to whoever is using it. In addition, it is also printed with Power Rangers character in front. Once a fanatic receives this pillow from you, they will be more than thankful for giving them something that they have interest on. They will appreciate your thoughtfulness and the utility of your gift. Using this, they will be able to sleep comfortably and this will be their favorite cushion from now on.
---
What Power Rangers Gifts Are You Going to Give?
So, you just have arrived to the last item on our recommended list. Who is your recipient's favorite character among the Power Rangers member? Have you considered which one of the gift ideas you'd like to give them? What are your bases for choosing it?
Let us know what made you choose the item, we would love to hear your story! And also, don't forget to tell us your thoughts about the latest  movie!