Do you have someone who loves looking at the stars, is subscribed to NASA newsletter, a big fan of the space section of IFL Science and owns a telescope? You probably have a science buff… a space geek, to be precise!
Why not take a look at these space gifts for adults? This ever-growing list of gifts for space lovers will not only appeal to astronomers and astronauts, these will also make very nice presents for those who are just interested in space and exploration.
Whether you are looking for presents for those who work in the fields of space exploration or just looking for gifts for astronomy lover, we have something for you.
Space-Related Science Gifts for Adults
Unisex Space Gifts for Adults
1. Hmm, how about this Milky Way pillow? It reminds your space loving geek how awesome space is and who much more we have to explore!
2. Oh, this is a good one! Is it your space geek's birthday? You should bake him a planet cake! Super cool, super smart-looking cake, just for your space lover!
3. The Year in Space Wall Calendar. A super nice calendar for those who love space exploration. It also keeps one in tabs of humankind's progress in this field of science.
4. Have you seen perpetual motion decors? They also make space shuttle versions of it.
5. Constellation Mug! When cold, this coffee mug just looks like stars but when heated, the images appear, including the names of the constellations! Who would have thought that something that holds hot things can be super cool.
6. A copy of Space Cats calendar? It combines geeky and funny!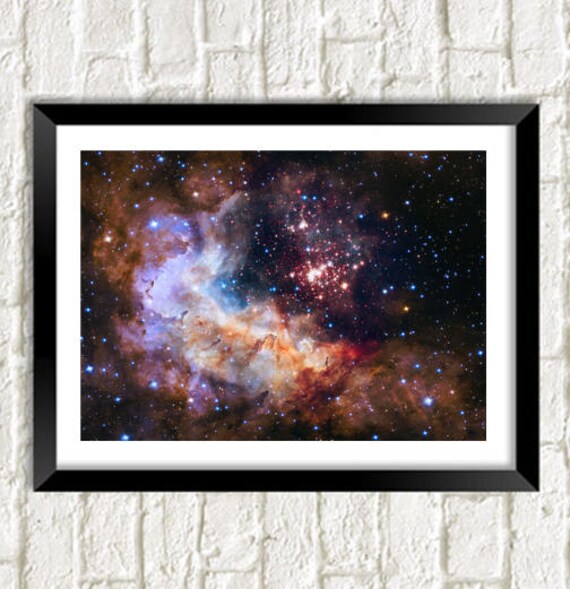 7. This huge wall decor that features the Westerlund Galaxy is just the most amazing thing ever! This makes a superb space gift for adults, don't you think?
8. Delicious! These galaxy lollipops, that is.
9. This Meteorite Digging Kit is not only for children, man! Adults can also have fun with this fun space gift!
10. Jump into the adult coloring scene with this space-themed adult coloring book!
11. A space geek will find joy in recording their thoughts with this space-theme journal.
12. Planet wall decors also make great space gifts for adults who are not afraid to add a little bit of nerd to a living room.
Astronaut Gift Ideas
Astronaut-Themed Space Gifts for Adults!
13. How about this USB Astronaut light? This is perfect for folks who share a room with someone else but likes to use their computers late at night!
14. This astronaut crossing sign is a great gift for a teenage astronaut geek.
15. How about something edible? This astronaut ice cream is the read food of astronaut. Freeze-dried ice cream. It is surprisingly delicious, but is not cold.
16. An Astronaut's Guide to Life on Earth book is surprisingly good, insightful, inspiring. This critically acclaimed book is authored by a real, decorated astronaut.
17. This sloth astronaut iPhone case will make any person laugh, even the most serious science loving dork.
18. This poster of Valentina Tereshkova makes an inspiring astronaut gift for adult women.
19. Want a less serious astronaut poster? How about this astronaut kitty poster? Cute and funny space-themed present!
Astronomy Gifts for Men
Space Gifts for Adult Guys
20. Men love collecting action figures, so what about getting a man these astronaut action figures?
21. Does your space loving guy love assembling model kits? Yes? You should get him this Apollo Lunar Module Model Kit?
This is quite challenging to assemble and will keep your man busy for hours.
22. Space T-shirt! Something like this galaxy shirt. Oooh! Sparkly!
23. How about a NASA gift? This shirt bears the logo of NASA.
24. This pair of Milky Way Cuff Links is something a space and exploration lover will wear during a corporate meeting!
25. This cool, funky astronaut kitty tank top is something a geeky guy can wear while working out in the gym! I can totally see myself using this when I go sweat it out.
26. If tank tops are not your thing, how about this space kitty hoodie? Also very funny, very offbeat.
Astronomy Gifts for Women
Space Gifts for Adult Ladies
27. This
space necklace
! Super gorgeous piece of jewellery.
28. Or you can get this moon necklace.
29. Or this space goddess necklace!
30. This set of rocket earrings look too fun not to wear!
31. This galaxy cluster printed clutch bag! Super cute!
32. This sweatshirt with galaxy print! Looks very nice, surprisingly.
33. Or this galaxy dress! This makes a cute casual dress, don't you think?
Bonus! Wrap Your Gift With This Space-Inspired Wrapping Paper!
Wrapper for Your Space-Themed Gift
Why not complete your space gift by wrapping it up in this super cool galaxy wrapping paper? A nicely wrapped gift excites the recipient more!
You can get this and even customize it further at Zazzle!
---
Gift Ideas from Geeky Shows That Explore Space
Star Wars – Star Wars is one of those fantasy shows that deal with space and exploration a  lot. They visit stars and planets and even meet lots of intergalactic creatures. If your space geek is interested in star wars, too, you should take a swing at Star Wars Gifts.
Star Trek – Some as Star Wars, only targeting an older generation.
Dr. Who – That TARDIS goes to outerspace. Whovians also love space!