February is considered the Love Month. While most dedicate this occasion to their significant others, don't forget to let the children get in the mood for love this Valentine's Day. Teach children the importance of making your loved ones feel special at this fresh age so they could carry the habit as they grow older.
Give your little ones a little something extra special with these sweet assortment of Valentines day gifts for toddlers. It's filled with unique and lovely items perfect for the preschool set. See this list to help you find the perfect Valentine's Day gifts for your kids this February.
---
Valentine's Story Book: "Happy Valentines Day, Mr. Mouse"
Check It Out
This story book entitled 'Happy Valentine's Day, Mouse' by Laura Numeroff is a sure way to motivate children to celebrate Valentine's Day. As part of the 'If You Give a Mouse a Cookie' children's book series, this is about Mouse who celebrates Valentine's Day by making valentines for all the friends he loves. This board book is perfect to catch the attention of your inquisitive toddlers. Get ready for some cuddle moments together during your nightly bedtime story routine.
---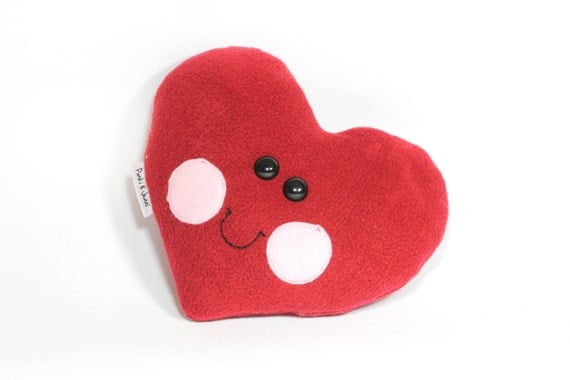 Heart Plush Toy
Check It Out
This red heart plush toy is made of super soft fleece that's perfect this Heart's Day. This handmade toy has light pink cheeks and plastic safety eyes that suits children of all ages. It also comes with a free personalized card for you to write your greetings on. Let your children feel your hugs even when you're not around any day of the year with this great huggable gift.
---
Chocolate-Dipped Oreo Cookies
Check It Out
These 7 delicious cookies are dipped in premium milk chocolate and decorated with sugar hearts. They also have pink and red sprinkles and comes packaged in a clear round container with a red ribbon to complete all the Valentine's feels. This box of Valentines cookies is definitely going to be a hit for your kids.
---
Hershey's Sugar Free Chocolates
Check It Out
This is Hershey's snack sized, milk chocolate and caramel filled chocolate bars assortment bag. It's a healthier alternative so your kids will be saved from major Valentine's Day-induced sugar rush. Your kids can still enjoy the same classic chocolatey goodness minus the unwanted sugar and extra calories because it has 20 percent fewer calories than Hershey's regular chocolate. Now that's how you share real Valentine love – without the sugar, to prevent future toothache horror.
---
Play-Doh Valentines Bag Dough
Check It Out
This Play-Doh Valentines bag dough has 15 cans of pink, white and red Play-Doh modeling compound for children to make their own special Play-Doh valentines. These are made using safe materials so you'll stay worry free. Gift these play-doh for a Valentine's Day gift your kids can enjoy on this special day and onwards, at home and at school.
---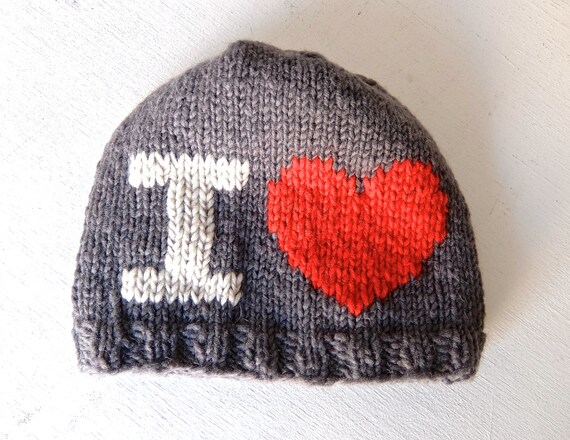 Hand Knit Cap
Check It Out
This hand knit cap from Etsy features a red and white I heart motif so kids can show their 'love' fashion every day of the year – not just on Valentine's Day. This gray cap is soft and lightweight. Totally perfect for toddler wear this Valentine's Day. This cap is sure to make your children feel the love on February 14th.
---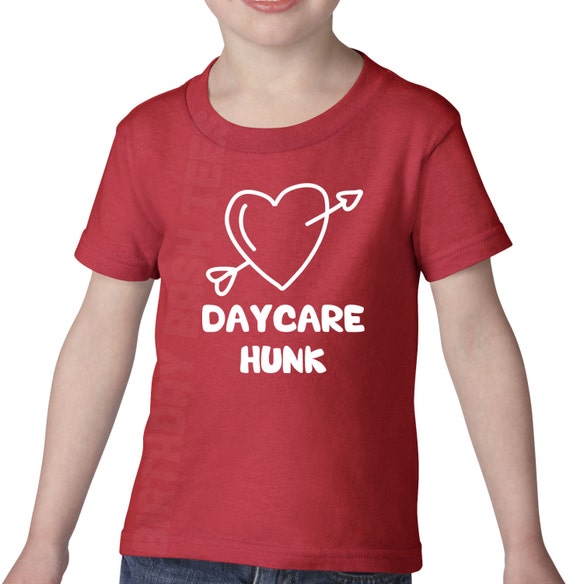 T-shirt for Your Little Hunk: Daycare Hunk
Check It Out
Get your little boy Valentine's Day ready with this cute Valentine shirt that writes 'DAYCARE HUNK' so he can establish his status at school. If your kid is already at preschool, don't worry. It's also available in 'Preschool Hunk' print. How cute is that?
---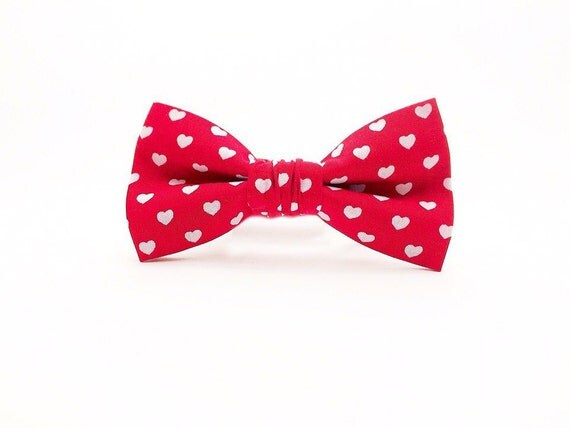 Bow Tie for Kids
Check It Out
This red bow tie with white hearts is the perfect accessory for your kid to be the man this Valentine's Day. Gift your little man this bow tie and his Valentine's can't get any fashionable than this. You can also use this as a hair accessory for your little princess. Get this in sizes 2, 3x3, 9 inches (5х10 cm) and 18,5 inches(48 cm) strap length. Now it's super simple to get a standout present for your little ones.
---
Can You Suggest More Valentines Day Gifts for Toddlers?
Chime in the comments below